d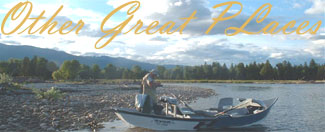 Montana 2005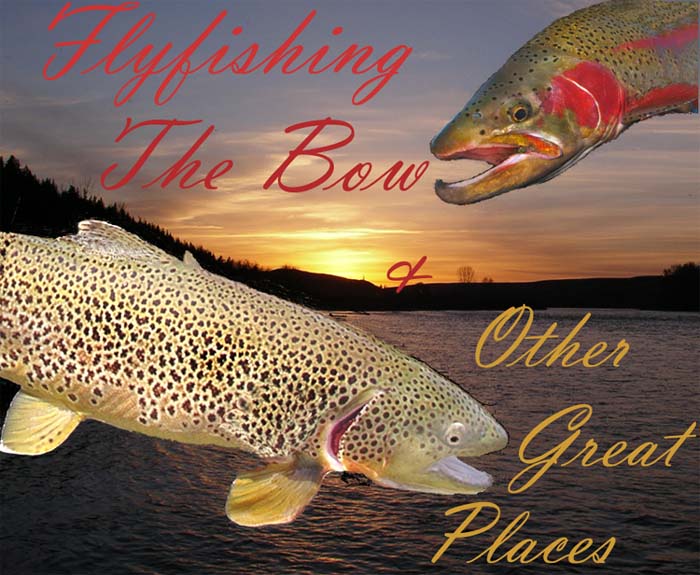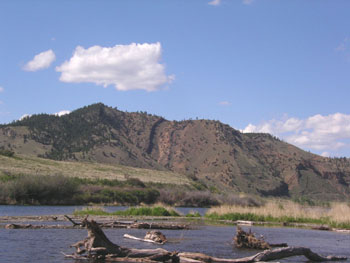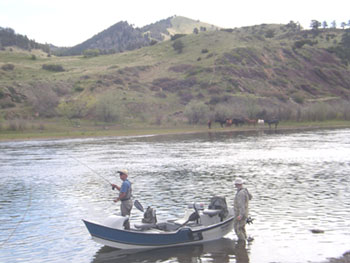 Putting in on the Mighty Mo and watching some grazing horses on the opposite bank
Just 5 minutes into the float and Russ has this one. It's gonna be a good day!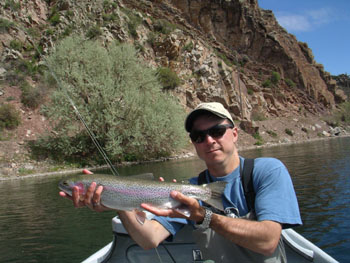 Have boat, will travel
:
In early May Russ told us of his annual trip to the Missouri River near Craig, Montana and invited Darren and I to come along. (might have had something to do with the boat :) After a couple of twists of the rubber arm I was convinced to go and off we went.
It was such a great trip and I liked Montana so much, I would end up floating the Missouri River 3 more times last year, and then head further south to float the famous Bitterroot and ClarkFork Rivers.
Here are some pictures from last year:
Getting ready at the boat launch area: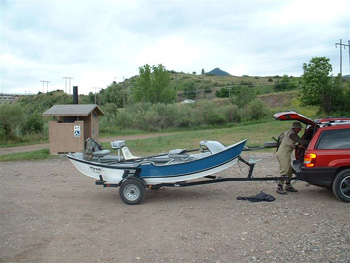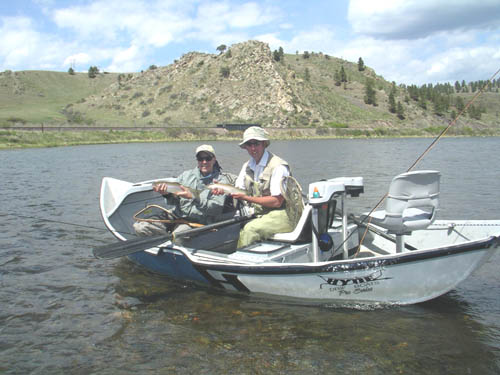 A Rainbow trout double header from the boat that we netted with the boat net at the same time. Mine was bigger :)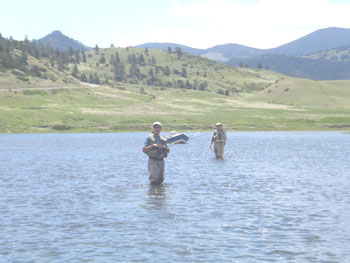 Getting out to work a productive run.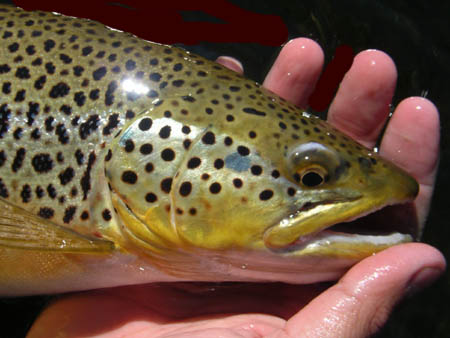 A beautiful Missouri River Brown.
Me, hooking up.....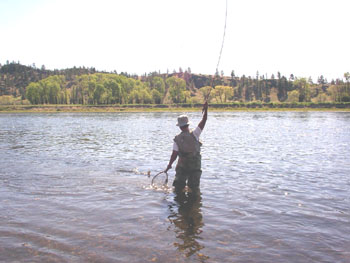 ....and landing.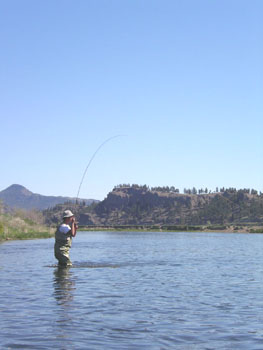 Missouri River Rainbow.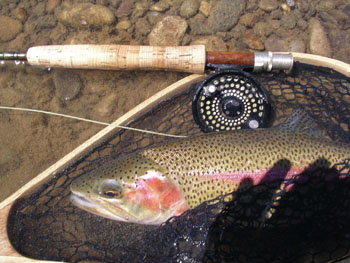 Getting lazy or watching for risers?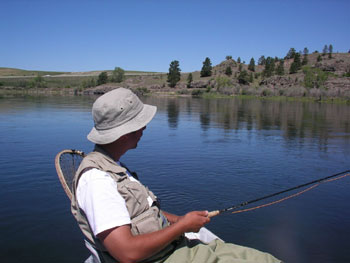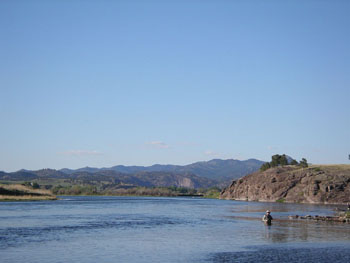 Darren casting dries to a pod of risers.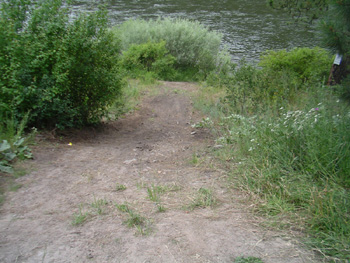 Not all boat launches were created equal, we had to slide the boat down this steep hill on the Clarkfork.
Hey whose sneaking the beer?!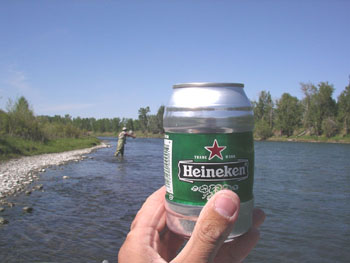 A Clarkfork Rainbow.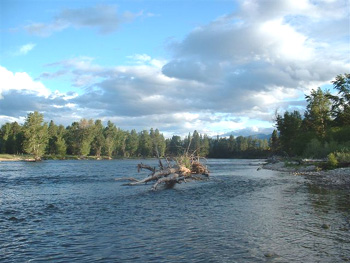 The Bitterroot River.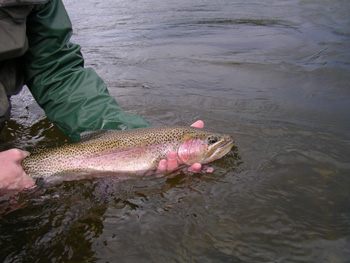 Read Darren's report on our trip to Montana:
Darren pulled 6 nice Rainbows out of the log jam behind him.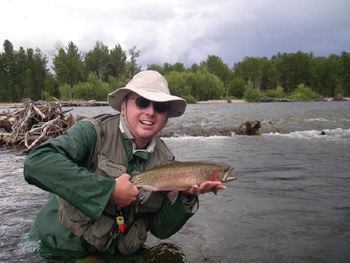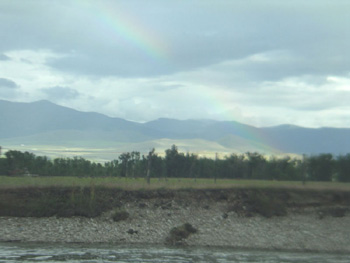 Whether it be runoff in the Rocky Mountains or simply a quest for something different, Montana will hold a lifetime of opportunity that just begs to be explored year after year.