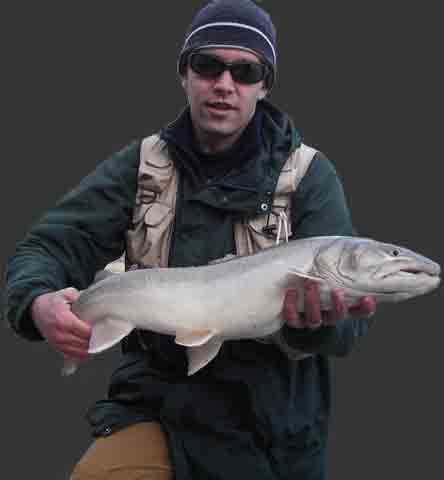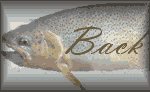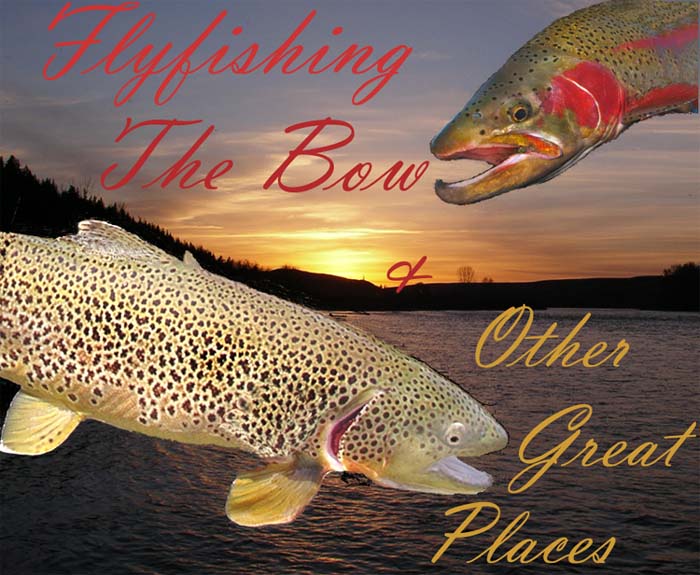 Previously Featured Pictures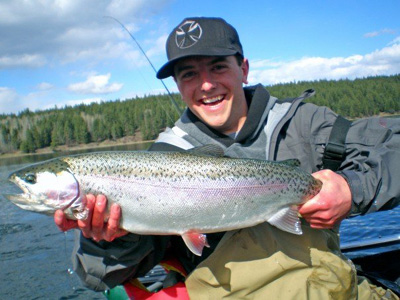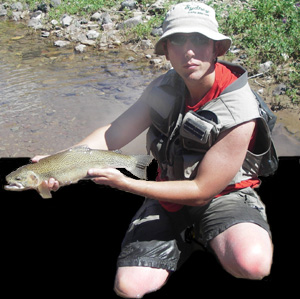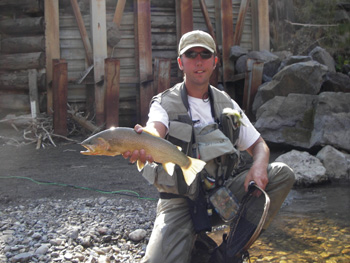 Summer, time to take out the 3 weight and head out to the mountain streams for some Cutthroat. Dry flies, anything else should be illegal for these wild beauties.
Brent with the biggest from our 1st trip to B.C. in May 2007.
Another great Cutty. Another great Summer day.
Gok is having a great season so far catching this beautiful rainy day hog!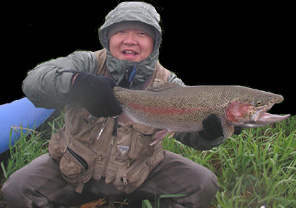 Russ is having a great start to the float season with 2 big Browns landed the last time we floated.. He's got a welcomed challenge to top that one..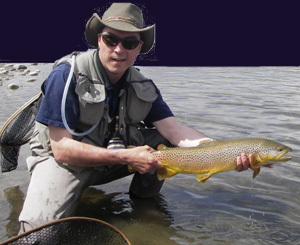 Unseasonably warm weather this winter allowed for some excellent fly fishing opportunities. Here's Conor with a beautiful Bull Trout.