What an awesome lake Bullshead is! This place has been stellar every time I have gone there with many big fish caught. Even the smaller (16-18"+) average fish are a joy to catch because of their thick & healthy size which makes for a great fight. Come on spring!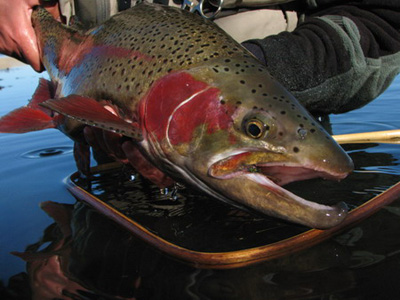 bullshead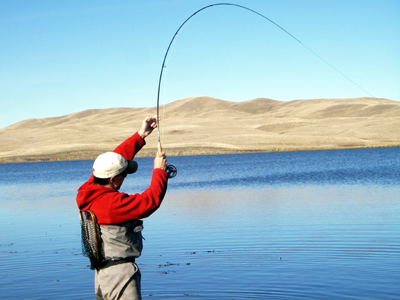 Russ likes to catch the big ones on a 3wt.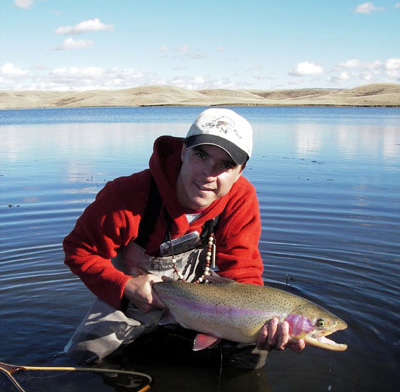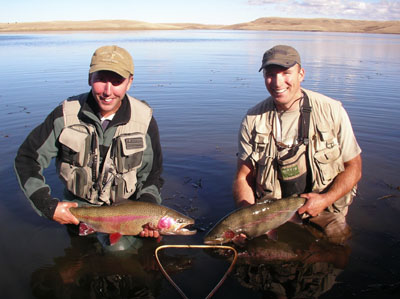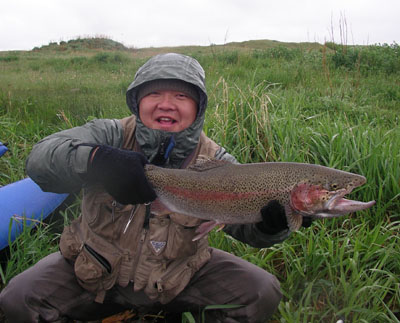 No wonder Gok's rod was bent so much. What a fish!
Now that's a double header!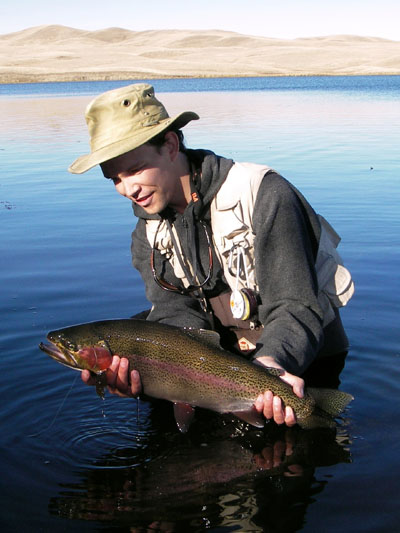 Holy crap Conor!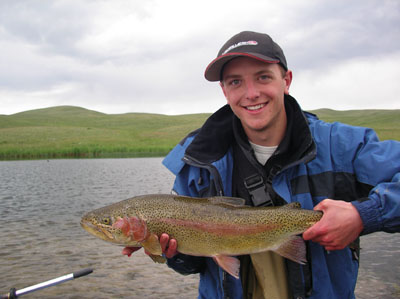 Nice Rainbow Brent! Caught in about 18" of water on a dry!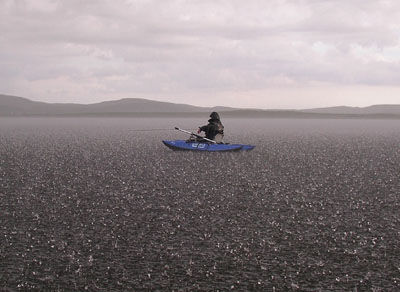 Some days were cold, windy, rainy, and as seen here even hail. But that neither stopped the fishing nor the catching.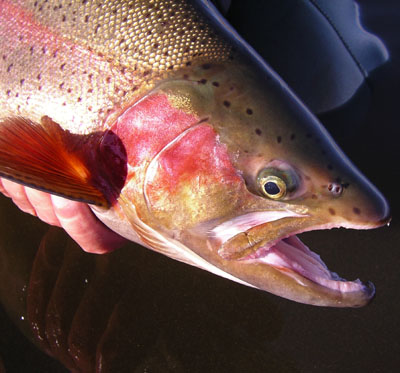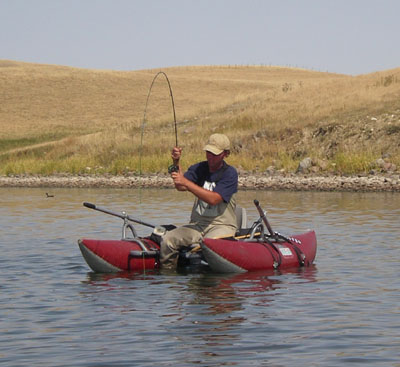 Countless fish put a smile on my face that day.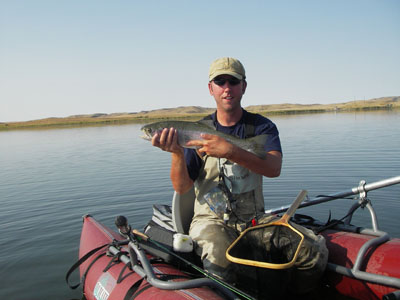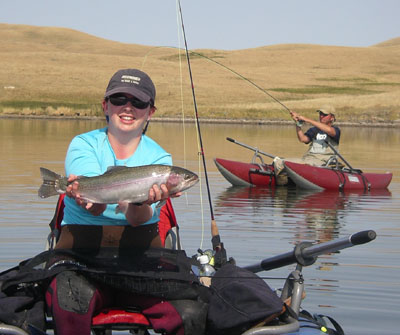 Fishing was so good some days that at least one of us had a fish on at all times. Not only did we have countless double, triple and quadruple headers, but at one point all six of us in pontoon boats had a big fish on at the same time one evening.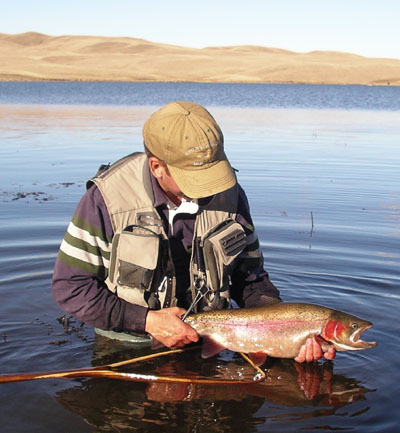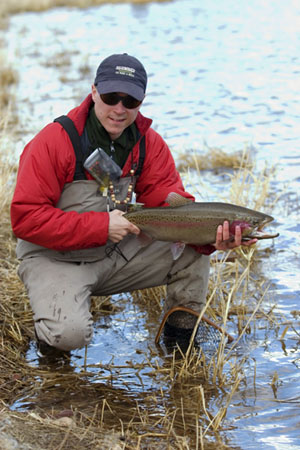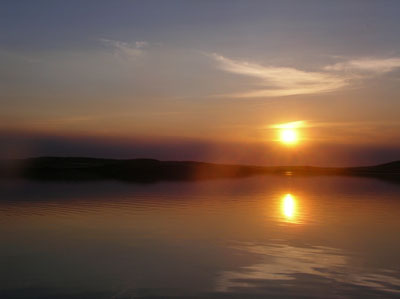 Just because we had to leave from Calgary for the long drive before sunlight, didn't mean we couldn't stay until sunset.