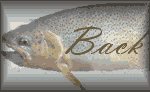 Belize - November 2009
This years November trip was an outstanding adventure to the Turneffe Atoll in Belize with Dave & Nancy owners of FishTales Fly Shop .
The folks at Turneffe Flats Lodge describes the experience as "Pampered in Paradise" and considering the amazing service, awesome food, excellent guides, superior accommodations, and of course the great fly fishing, pampered in paradise is certainly true!
turneffe flats
turneffe flats, belize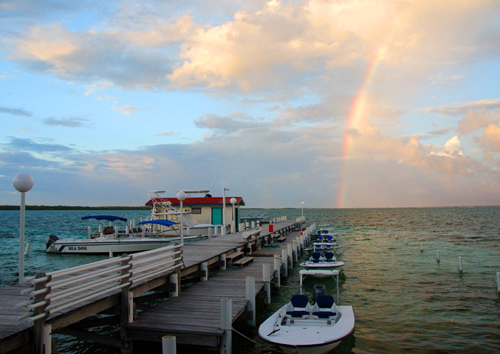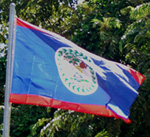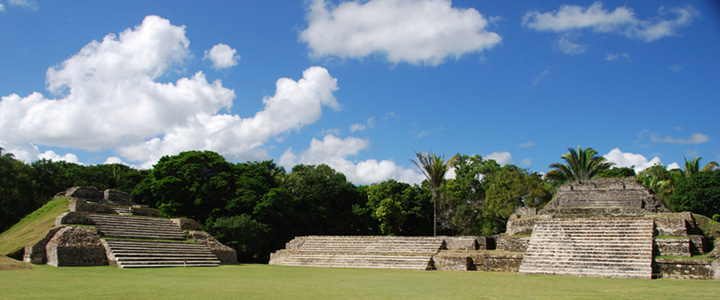 We had arrived in Belize City a day early so had an opportunity to visit the Mayan Ruins Altun Ha located 50km north of the city. Archeological investigations show that Altun Ha was occupied by 200 B.C. The bulk of construction was from the Maya Classic era, c. 200 to 900 AD, when the site may have had a population of about 10,000 people. About 900 there was some looting of elite tombs of the site, which some think is suggestive of a revolt against the site's rulers. The site remained populated for about another century after that, but with no new major ceremonial or elite architecture built during that time. After this the population dwindled, with a moderate surge of reoccupation in the 12th century before declining again to a small agricultural village.
On the left, the Temple of the Masonry Altars is Altun Ha's largest temple and is thought to have been the focal point of the community's religious activities. A drawing of this structure is the logo of Belizian beer Belikin.
On the right, a stone mask in the back of one of the other temple pyramids, perhaps depicting a former ruler.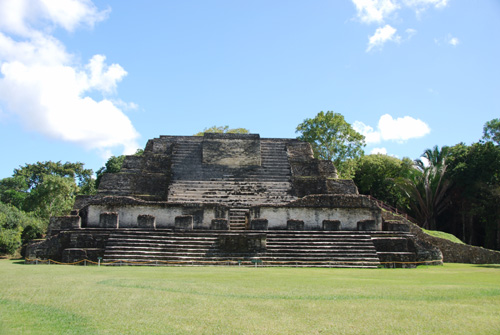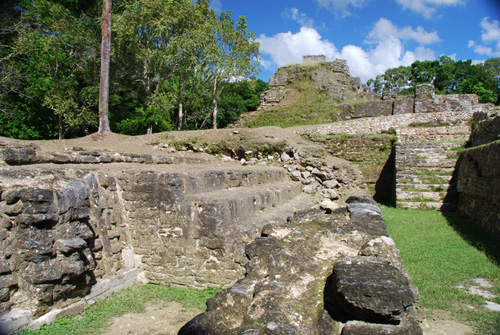 After our Mayan ruins tour and a couple of beer at the dock we were on our way to the lodge on the Turneffe Flats Lodge boat.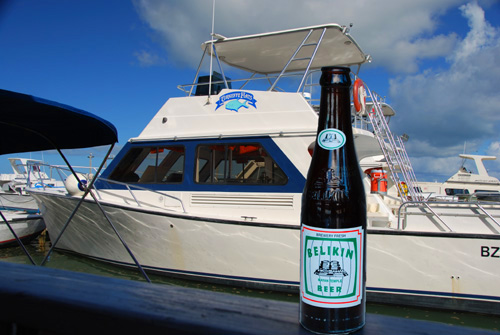 Since this was Jeannette's first time fly fishing salt water flats she was worried she was going to have a hard time catching any fish. Here she is with Turneffe Flats lodge guide Mike with her first ever Bonefish 5 minutes into fly fishing on the first day!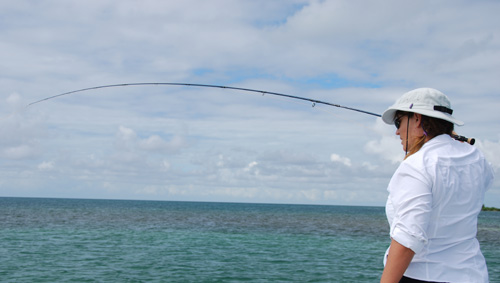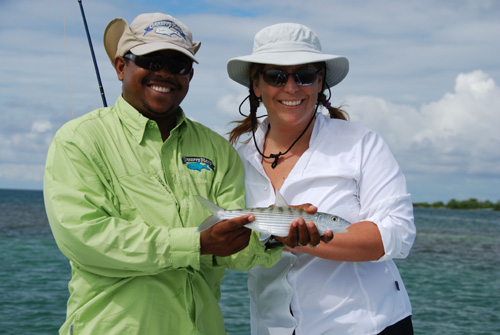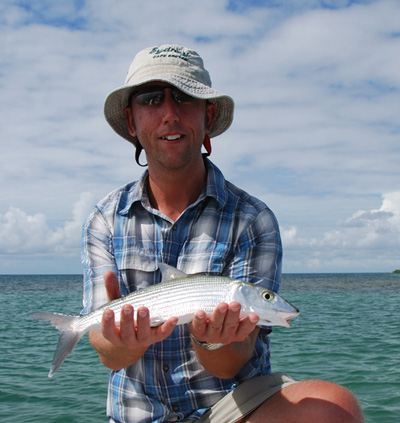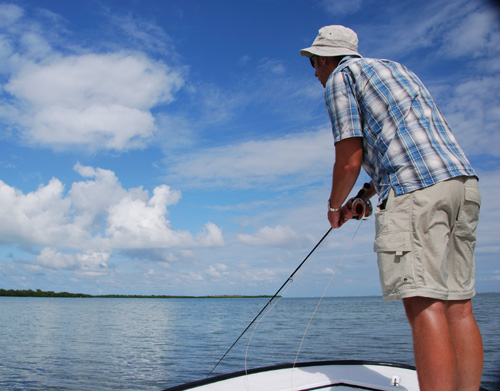 Mike, our guide for most of the week, poling us around a flat looking for Permit & Bonefish.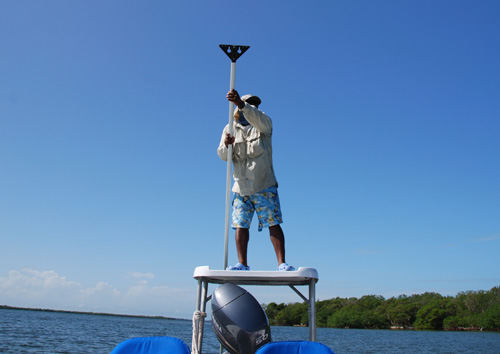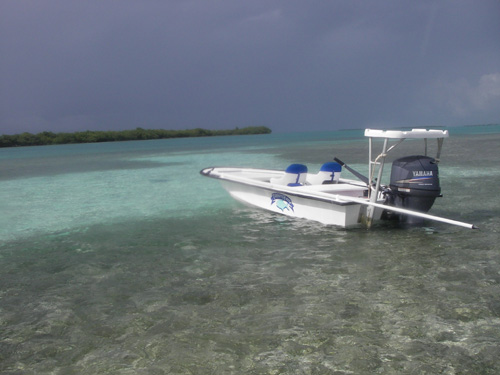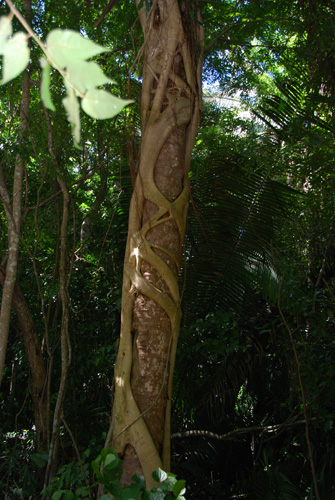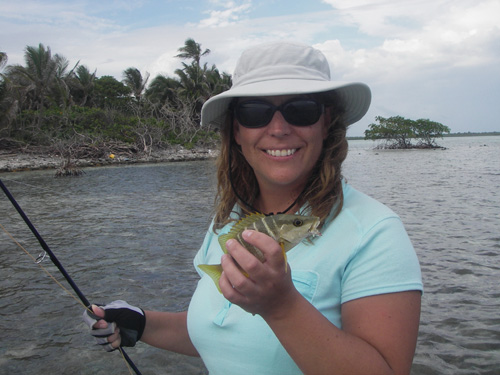 On the morning of day 2 we headed out in search of Permit and within 30 minutes found a nice school of them. Today would be one of the highlights of the week for me.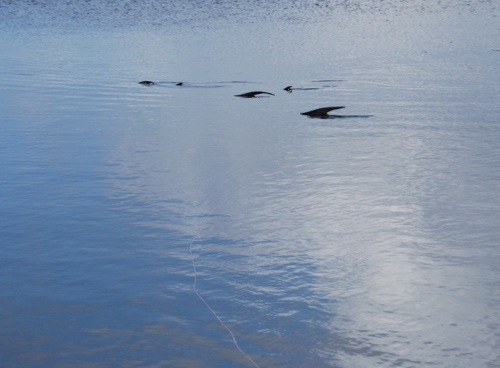 I was pretty excited to have hooked up to a Permit since this was the first school of these fish I've ever come across.
Our guide Mike kept reminding me to watch my fly line backing since it seemed the Permit would never stop running.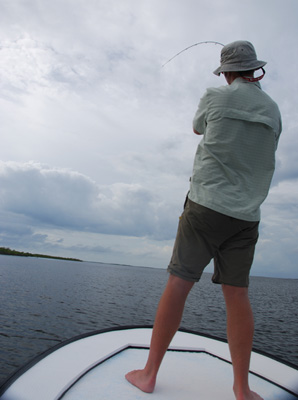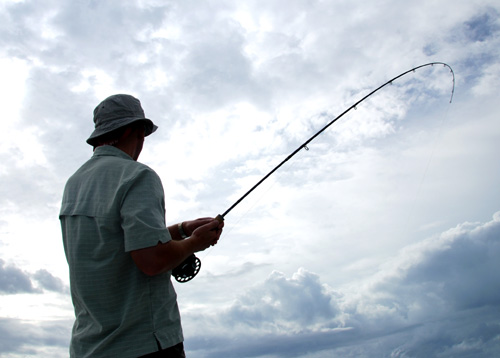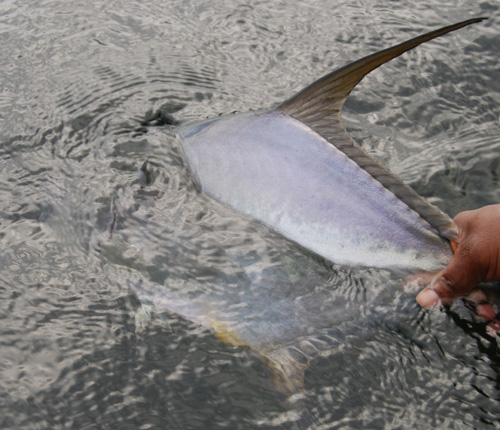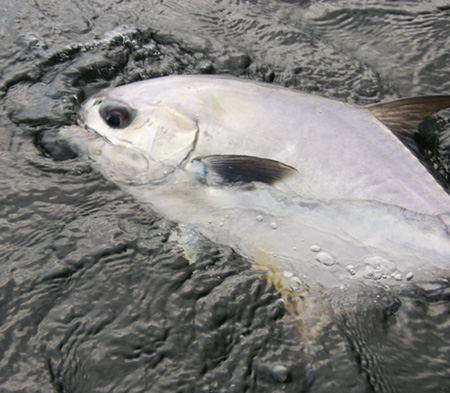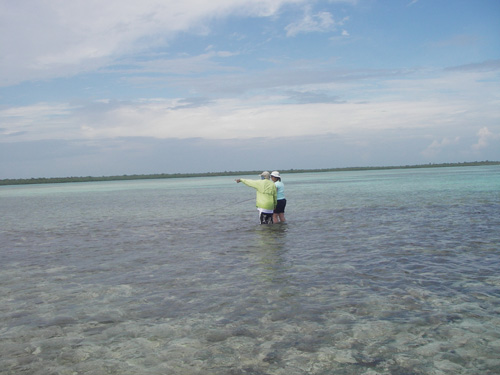 After an awesome 15 - 20 minute fight I landed this guy.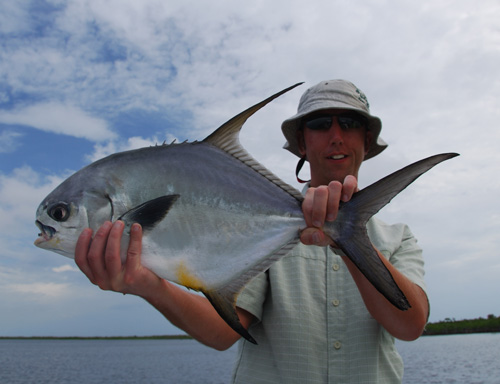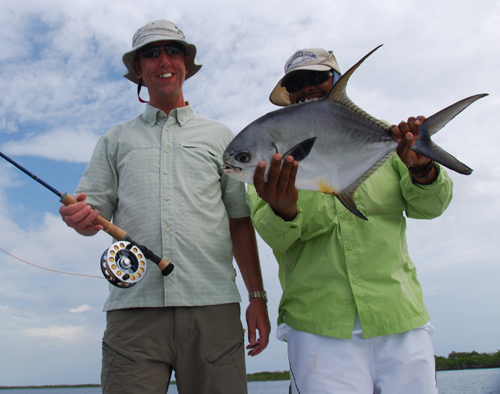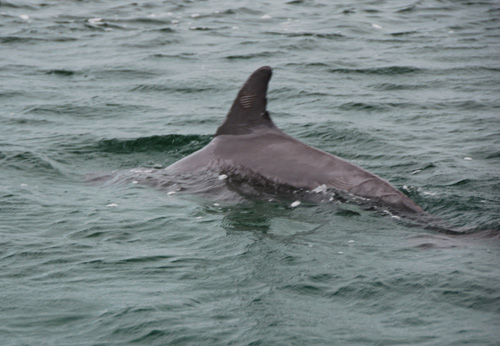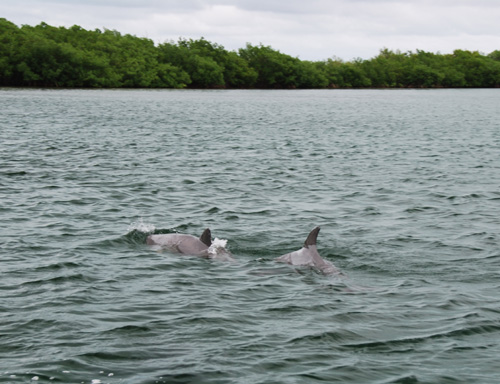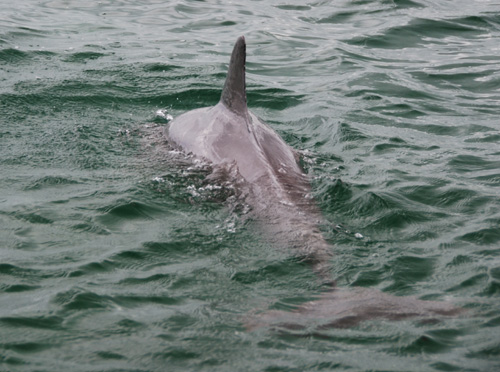 Some Dolphins we encountered swimming around our boat.
We found this on the window sill of our accommodation one evening.
I've later found out this large moth is called Rothschildia lebeau and is native to Belize.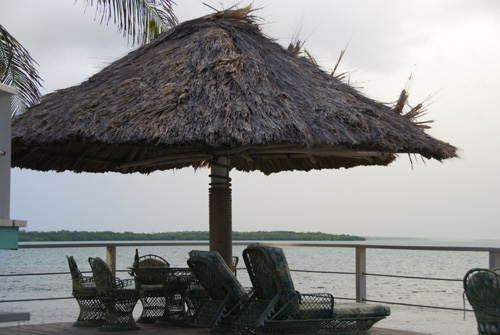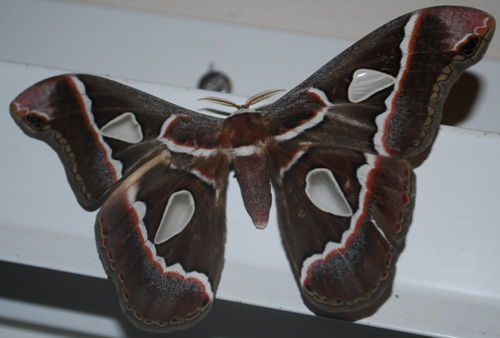 Before arriving in Belize Jeannette and I had both said it would be a once in a life time trip. After only being on Turneffe Atoll for a couple of days we had already decided on a return trip.