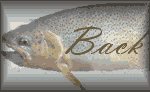 Bass & Apache Trout, White Mountains
Arizona - 2011
rainy ridge
Wikipedia describes the Apache Trout as "The Apache trout or Arizona trout, Oncorhynchus gilae apache, is a species of freshwater fish in the salmon family (family Salmonidae) of order Salmoniformes. It is one of the trouts. The Apache trout is native to the upper Salt River watershed (Black and White Rivers) and the upper Little Colorado River watershed."
I had to go to Arizona anyway for work so I decided to leave a few days early. I did a bit of research and found that the best place to go for the Apache Trout in Arizona was the Apache Indian reservation in the White Mountains.
Fortunately, I had contacted a great guide, Jim Brady at White Mountain Fishing Adventures to arrange a couple of adventures that would take us deep into the White Mountain wilderness for both the Apache Trout and Smallmouth Bass.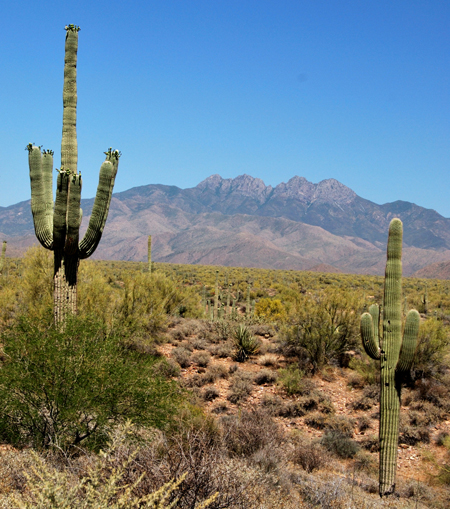 apache trout
apache trout
apache trout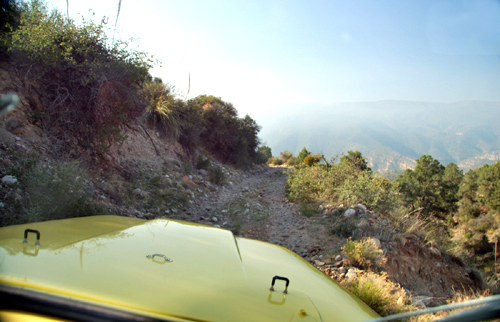 Day 1
Jim had planned to take me to a section of the Apache Reservation where he knew we would have excellent Bass fishing in the Black River. However, due to a forest "fire of the century" the Apache band closed that area. Instead we drove 2 hours down a steep canyon to the river where we would fly fish for the day.
As you can see from these dawn photos, there was still lots of smoke.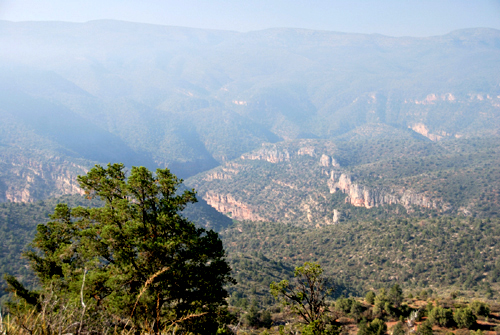 We drove as far as we could and then hiked the rest of the way down into the canyon and to the river.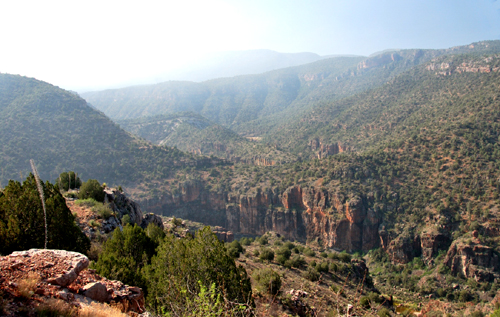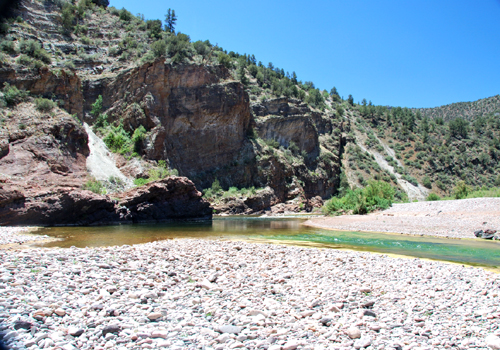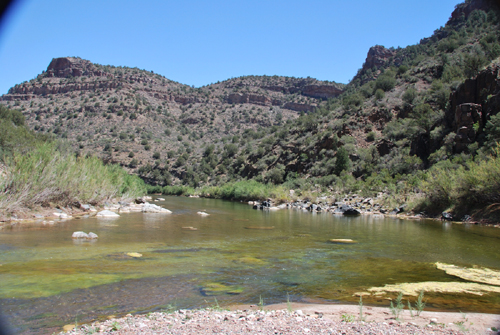 The Black River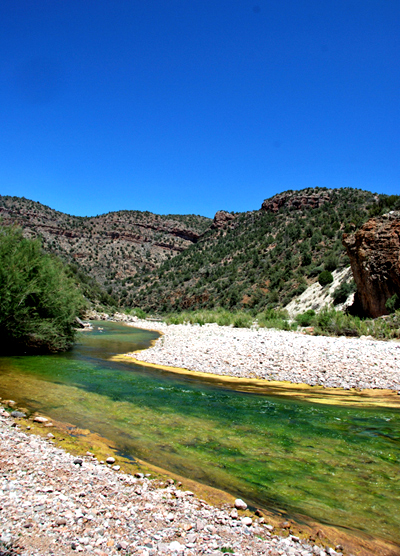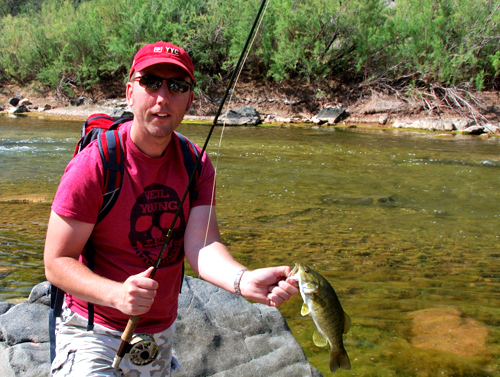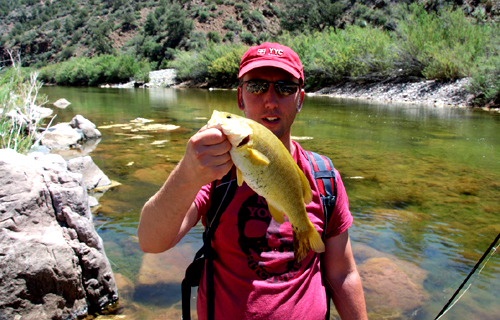 Caught my first Smallmouth Bass that day, many times over.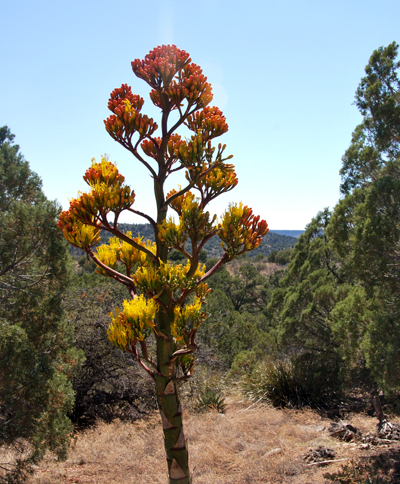 Century Plants bloom only once in their life, the blooming spike is so large and grows so fast that it saps all the resources of the plant, which then dies, leaving a tall wooden seed stalk. The plant is called the "century plant" because of this "once a century" bloom It was also an important plant to indigenous people, being used for medicines, fiber, needles, and food.
Native Americans make a fermented drink called pulque, and can be further distilled into
mescal and tequila
.
Although named the Century Plant, in actuality it only takes about 25 years for it's "once in a century" bloom.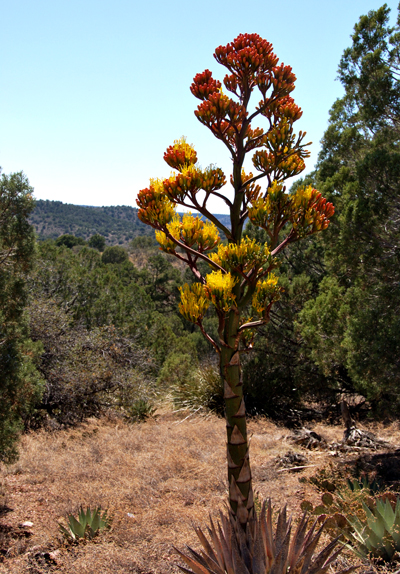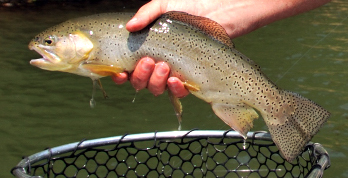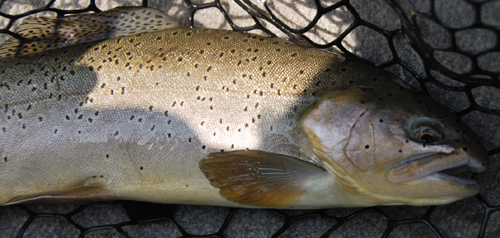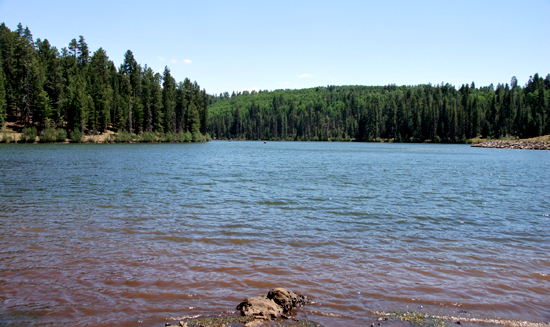 On my last day in the White Mountains Jim drove us up to a lake to Fly fish for Apache Trout. In the early morning it was calm but that didn't last long. The high wind became a real issue for me with gusts of 35mph. However, I did manage to get this guy to rise to a small hopper.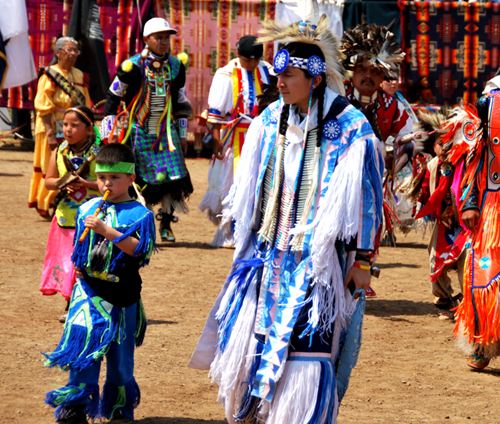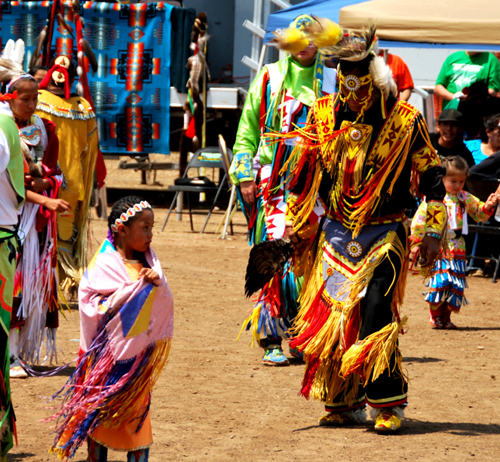 Spent most of the 2nd day exploring in and around Pinedale and Show Low, Arizona and ended up at an Apache Indian Pow Wow.