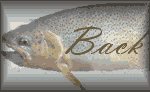 Fortress Lake, Brook Trout. - 2010
rainy ridge
Another great hike to Fortress Lake to fly fish for Brook Trout.
This year I left the good camera home to save on weight but still managed a few pictures with the old Pentax point & shoot.
The weather continuously changed while we were there. But keeping the fire going the whole time allowed us to take breaks to warm up a bit when the wind picked up. The fishing was really good again this year which made the trip well worth it.
Fortress lake brook trout
Fortress lake brook trout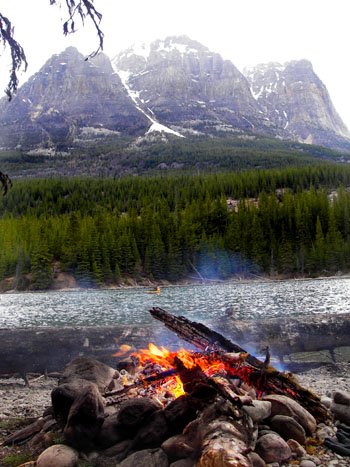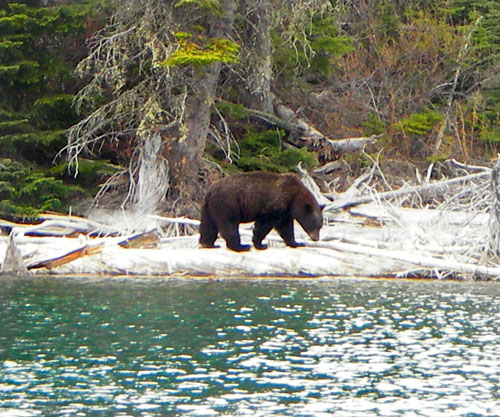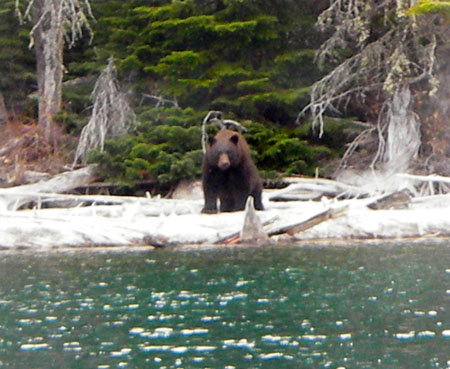 While we were out in our belly boats this guy came out for a visit.....
Bears are more scared of you then you are of them, right?!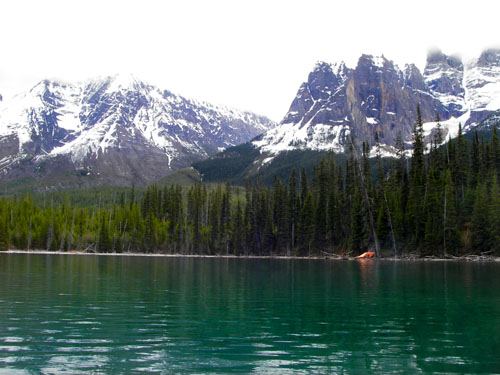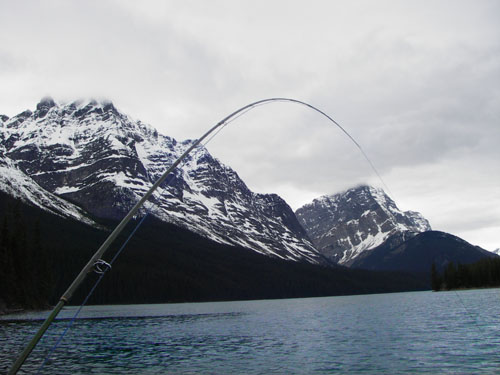 These two boats from Fortress Lake Retreat spent 2 days trolling spinning gear between our boats. We had to kick ourselves out of the way and strip our line in several times so it wouldn't get caught in their propellers. We were catching many fish so perhaps they thought it was the only chance of them getting any Brook Trout, understandable in a lake that is only 11km long and 1.5km wide. Or, perhaps they were just that unbelievably ignorant. Either way, It didn't appear to help them and we chose to ignore them.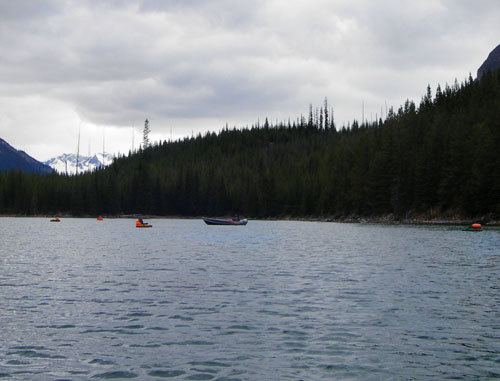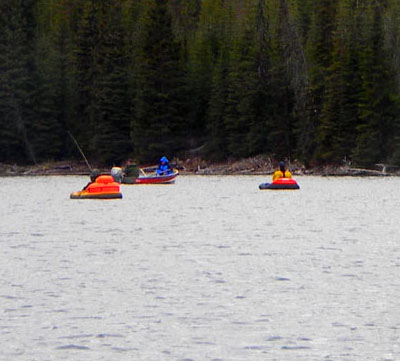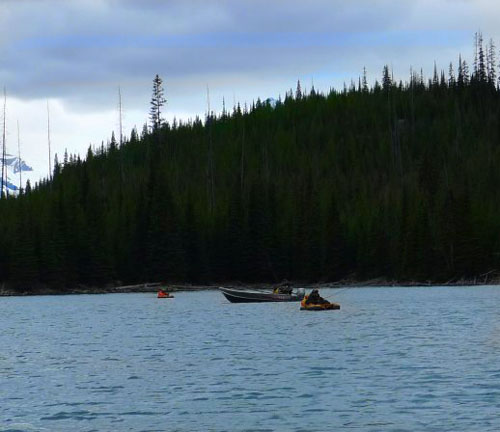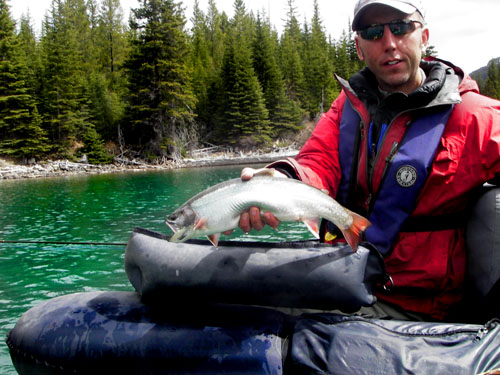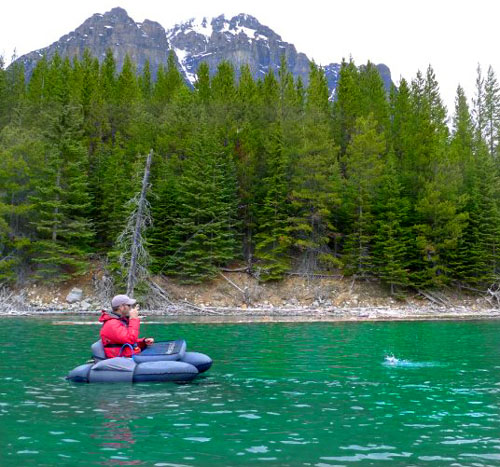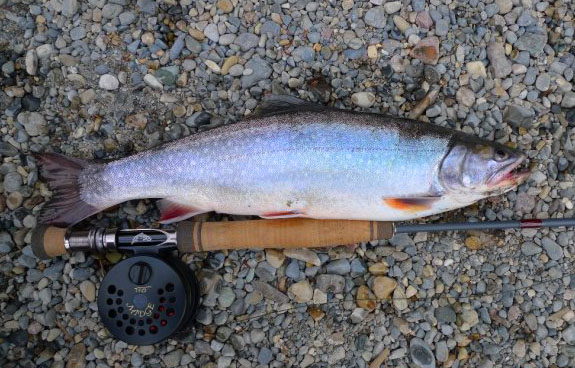 The flesh in these Fortress Lake Brook Trout is as red as wild Sockeye Salmon. Delicious!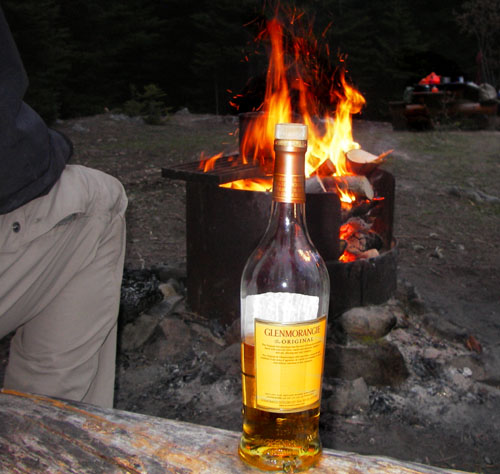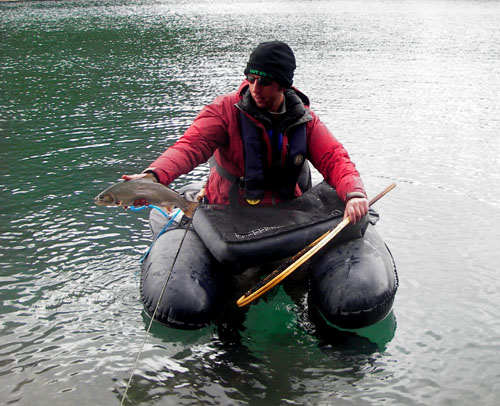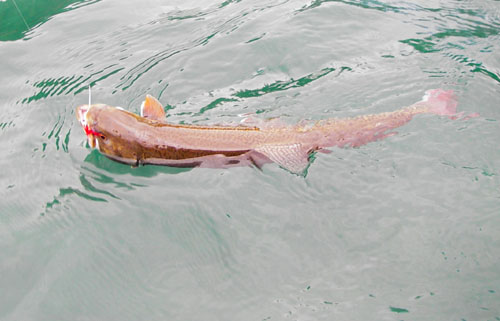 A great time had by all fly fishing for Brook Trout at Fortress Lake. It was great to see some familiar faces and to meet another couple of great guys. Until next time.....