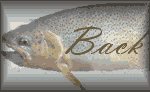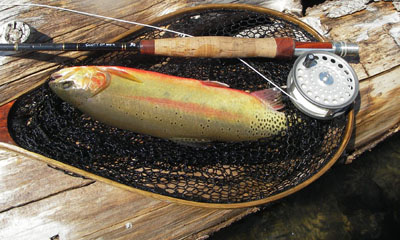 While fishing one day last fall Tim and I planned on hiking into Barnaby Lakes to fly fish for Golden Trout the following season. The lakes are not open for fishing until July 16th so the anticipation was building up for a long time. However, at the first opportunity (July 19th) we started out on our trek.
Golden Trout, Barnaby Ridge - July 2007
Since the hike was going to be a difficult one I hoped to land at least one Golden Trout, but both our expectations were surpassed when in 4hrs we had a dozen Goldens into the nets. Not only did we land 12 but several more were lost just before reaching the net and even more still were missed on the take.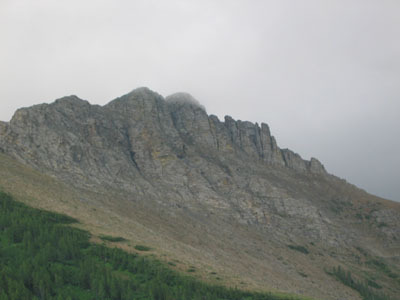 After crossing the Castle River we changed into our hiking boots at the trailhead and at a little while after 6:00am we were on our way.
The just over 2 hour hike was a steep uphill climb pretty much the whole way. But at least the frequent rests allowed us to take in the scenery of the West Castle River Valley and surrounding mountains.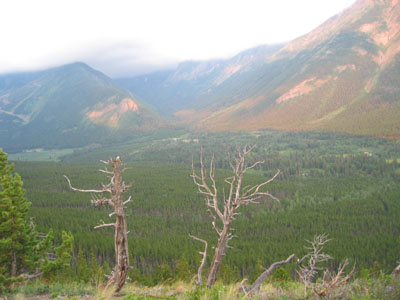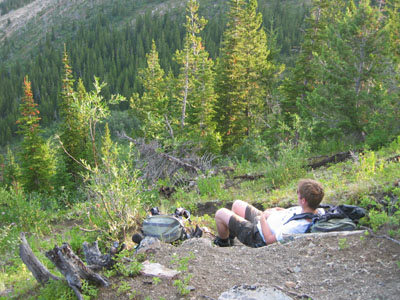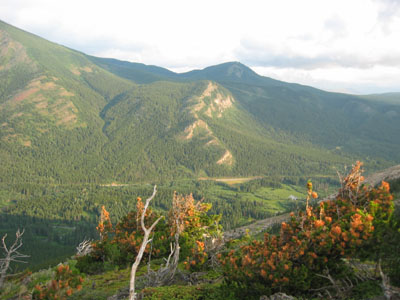 This is Barnaby Ridge, the lakes are on the other side.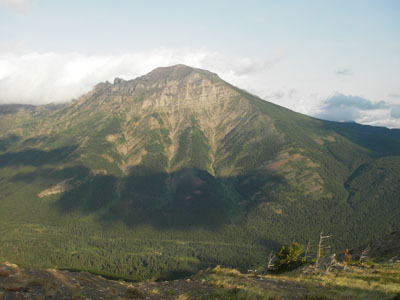 Some more scenery pics from on the way in.........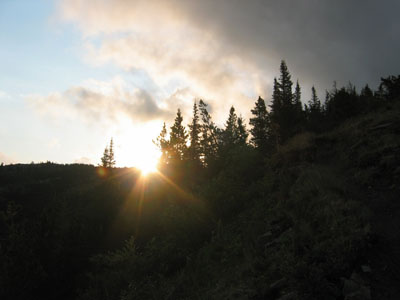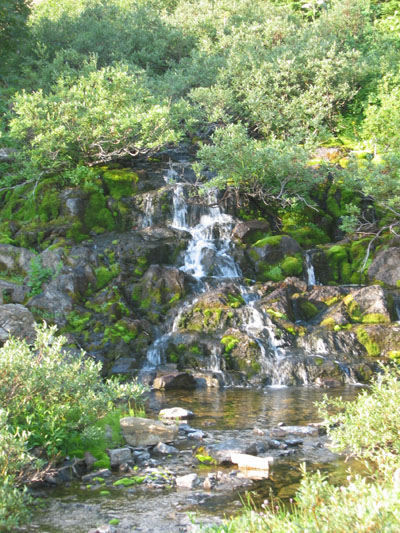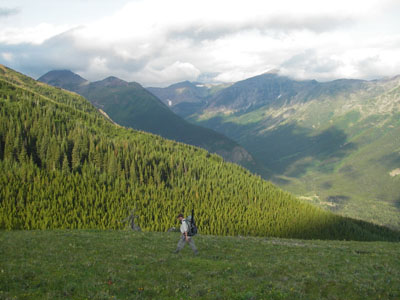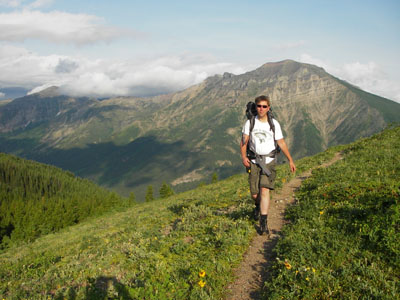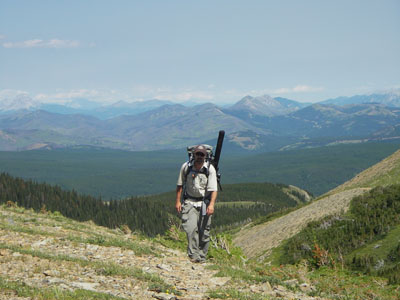 8:20am and we make it to the lakes!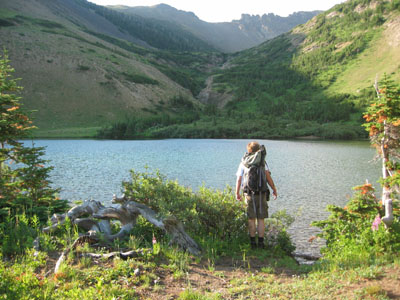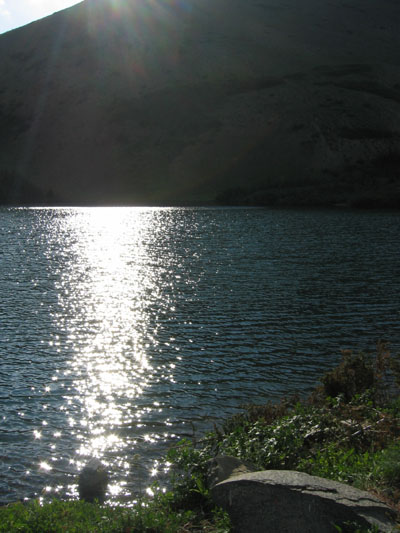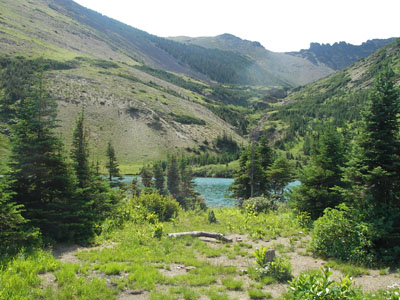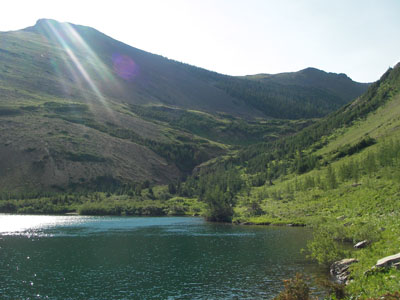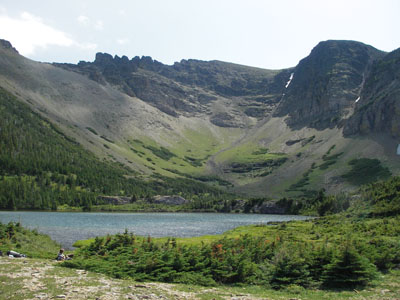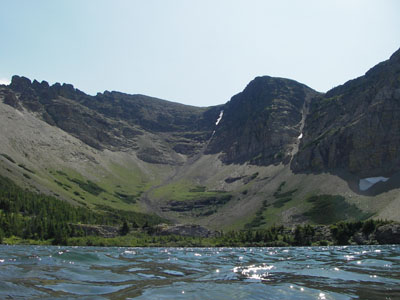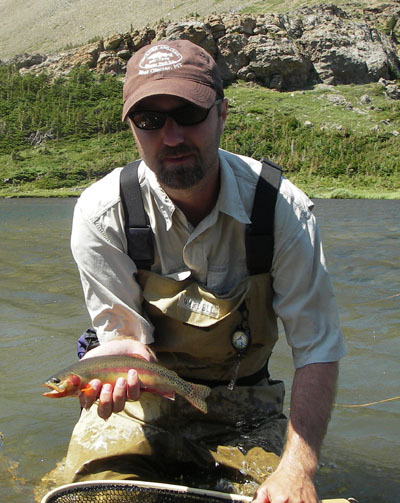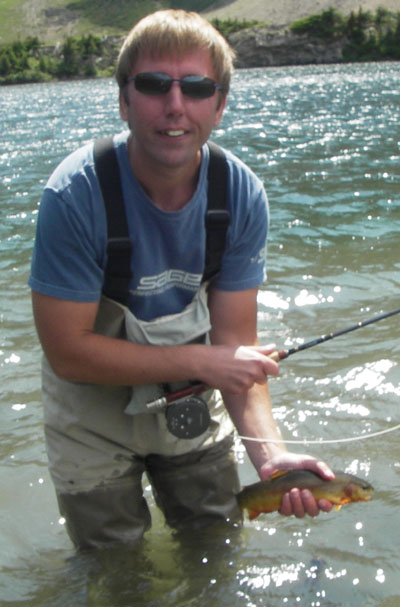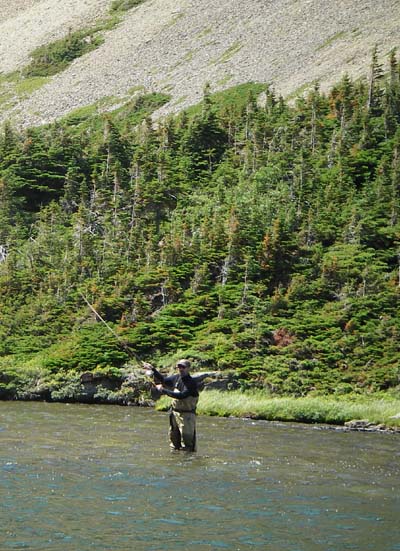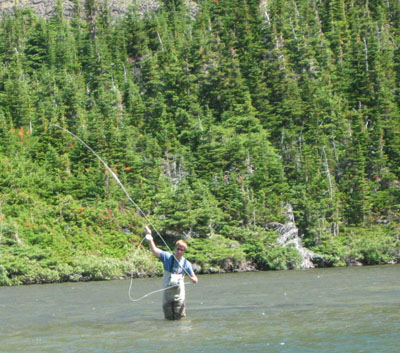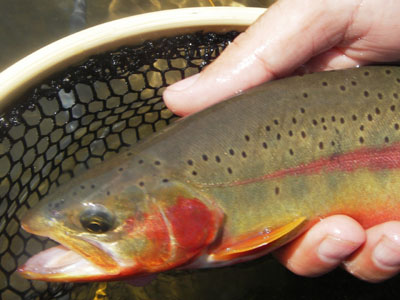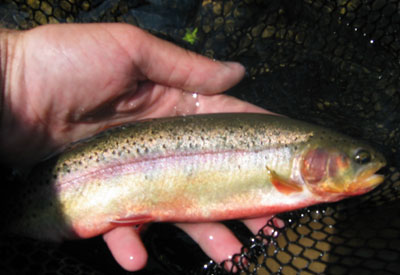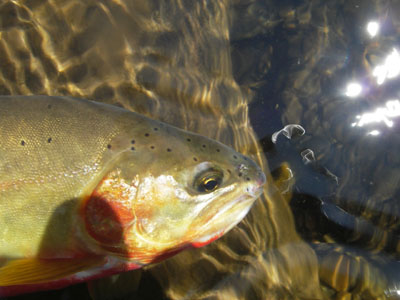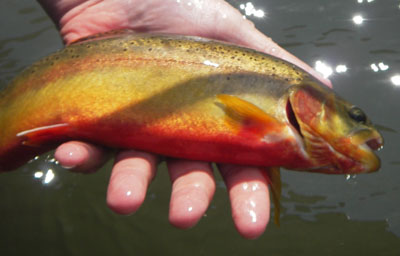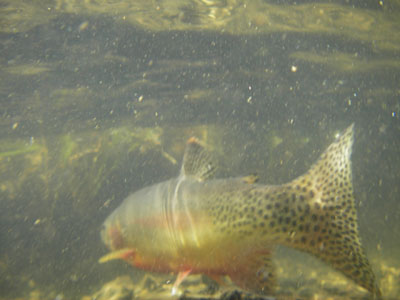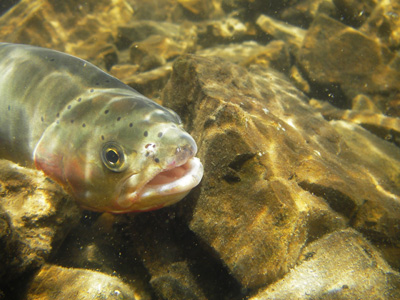 We didn't see alot of wildlife but fortunately we were both prepared with bear spray. This guy made a couple of bluff charges but then, thankfully, backed off.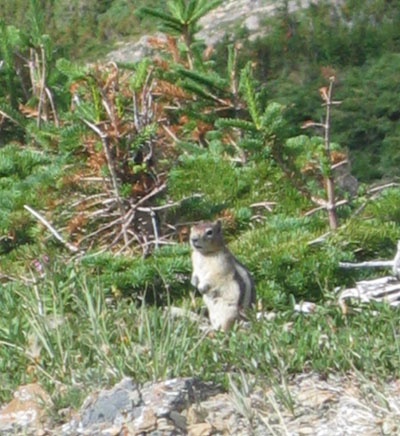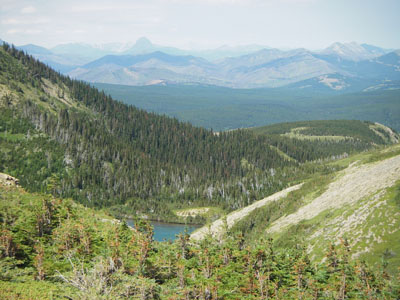 Later in the afternoon the wind picked up to a full gale force and we knew that the fish gods were telling us it was time to head home. But we certainly couldn't complain, we had beautiful sunny weather since early morning and had plenty of time to catch some fish. So, off we went back down.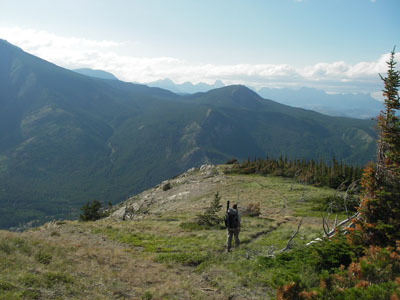 Photographs don't do this place justice and it would be hard for me to describe this amazing trip. So, at least for now, I will leave any attempt at a description in the memories of those who have been there.